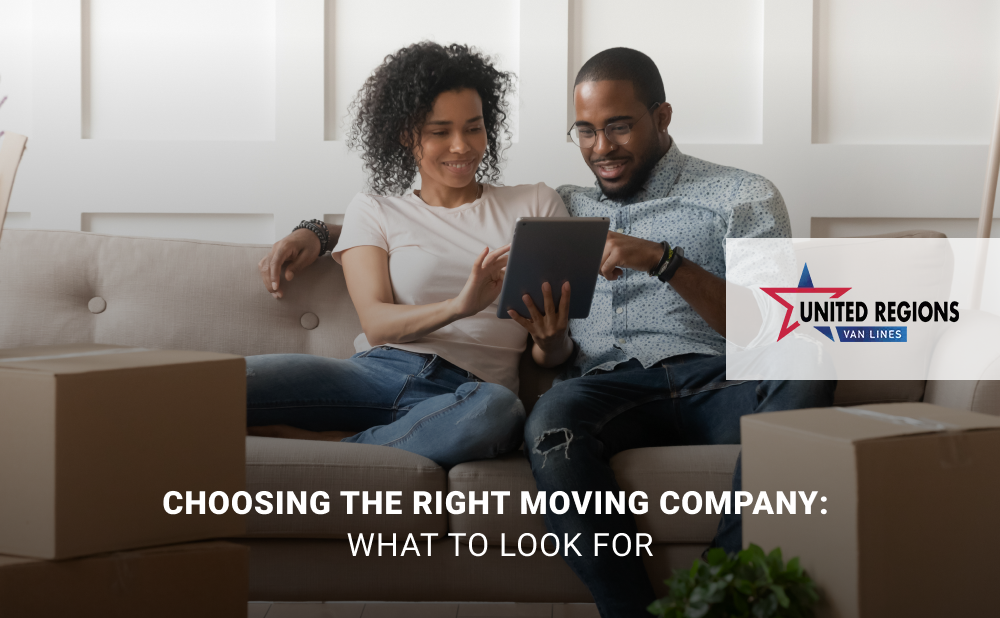 Finding the right moving company can be a daunting task, since it involves entrusting your valuable belongings to a group of strangers. It's important to do your research and carefully evaluate each potential candidate to ensure they are reputable, reliable, and capable of handling your move. There are several key factors to consider, such as licenses and insurance, referrals and recommendations, experience, pricing, hidden fees, and customer service. By taking the time to consider each of these factors, you can make an informed decision and choose the best moving company to meet your needs.
Avoid Unlicensed Movers
Checking for licenses and insurance is crucial when choosing a moving company as it ensures that you are dealing with a legitimate and responsible company. A licensed and insured company provides a level of protection for you and your belongings, as well as peace of mind knowing that you are dealing with professionals who take their business seriously. Here are four things to remember when choosing a mover:
• Verify the company's license.
• Ask for proof of insurance.
• Check the insurance coverage.
• Be cautious of unlicensed movers.
Evaluate the Company's Reputation
Asking for referrals and recommendations is an effective way to find a reputable moving company. Friends, family, and neighbors who have recently moved can provide valuable insights into their experience with a particular moving company. They can tell you about the quality of service, pricing, reliability, and overall satisfaction. Additionally, checking online reviews on sites like Yelp and Google can provide a broader perspective on the company's reputation and customer feedback. By gathering feedback from a variety of sources, you can make a more informed decision and choose a moving company that has a good track record of providing excellent service.
Obtain Multiple Quotes
Getting multiple quotes from different moving companies is essential when trying to find a reputable and affordable service provider. You can compare the prices, services, and other factors offered by each company to ensure that you are getting a fair price, and obtaining quotes will help you avoid being overcharged or subjected to hidden fees. You should ask each company for a detailed quote that includes all of the costs associated with your move. Once you have all of the quotes, you can evaluate them and make an informed decision on which moving company to hire.
Experience Matters
Experience is an important factor to consider when choosing a moving company. A company with several years of experience is more likely to have encountered a wide range of moving situations and have the expertise to handle any unexpected challenges that may arise during the move. Experienced movers also have the necessary skills to safely and efficiently pack and transport your belongings, ensuring that they arrive at their destination in good condition. Choosing the right company can give you peace of mind knowing that your move will be handled smoothly and efficiently.
Watch Out for Hidden Fees
It's important to be aware of potential hidden fees when choosing a moving company. Some companies may charge extra fees that are not immediately apparent when you receive your initial quote. Here are some examples of hidden fees that you should watch out for:
• Fuel surcharges
• Stair or elevator fees
• Packing materials
• Long carries
• Storage fees
By being aware of these potential hidden fees, you can ask the right questions and make sure you understand all the costs involved before signing a contract with a moving company.
Getting the Best Customer Service
When choosing a moving company, it's important to pay attention to the customer service you receive. A reputable moving company should be friendly, professional, and responsive to your questions and concerns. If a company seems disinterested or unwilling to answer your questions, it may be a sign that they are not the right fit for your move. Additionally, a company that provides excellent customer service is more likely to be responsive if any issues arise during the move.
Contact Us Today for a Stress-Free Move
When choosing the right moving company, it's important to consider several factors, including licensing and insurance, referrals and recommendations, experience, hidden fees, and customer service. By taking the time to research and compare different companies, you can find one that meets your needs and budget, and that will provide a smooth and efficient move.
If you're currently planning a move, give United Regions Van Lines a call. We offer a wide range of moving services and resources to help make your move as stress-free as possible.