How to Organize Your Move: A Checklist for Success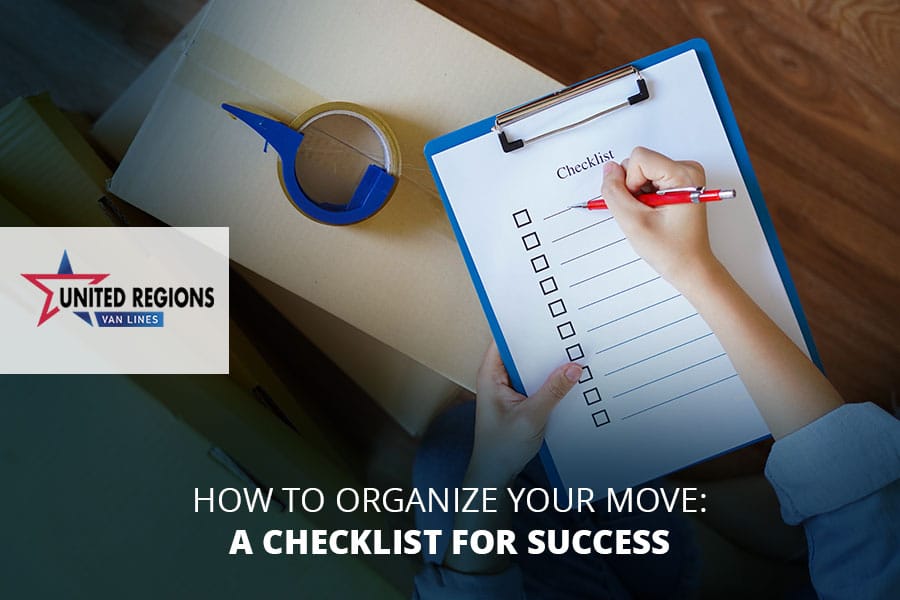 Moving can be a stressful experience for anyone, but with a well-organized plan in place, it doesn't have to be. Whether you're moving across town or across the country, there are a lot of details to consider when preparing for a move. In this article, we'll provide you with a comprehensive checklist of everything you need to do to ensure a successful move. From selecting a moving company to packing up your belongings and setting up utilities at your new home, this checklist will help you stay on track and minimize the stress of moving day. So grab a pen and let's get started!
Choosing the Right Company
The first step in organizing a successful move is to select a reputable moving company. Do your research and choose a company that has a good reputation in the industry. Check their reviews online, ask for recommendations from friends and family, and make sure that they're licensed and insured. Once you've chosen your moving company, it's important to set a date and book your move in advance. Moving companies can book up quickly, especially during peak moving season, so make sure to schedule your date as early as possible. Additionally, be sure to ask your moving company about any additional services they offer, such as packing, unpacking, and storage, as these can be extremely helpful in making your move as smooth and stress-free as possible.
How to Lighten Your Load
The second step in organizing a successful move is to declutter and downsize your belongings. Take the time to go through your possessions and decide what you want to keep, donate, sell, or throw away. The less you have to move, the easier and less expensive your move will be. Additionally, some moving companies charge based on the weight of your belongings, so downsizing can also save you money. Once you've finished decluttering and downsizing, it's time to start packing. Make sure to label your boxes clearly and pack items that belong in the same room together. This will make unpacking that much easier and faster when you arrive at your new home.
Getting Everything Set Up
The last step in organizing a successful move is to prepare for your new home. Before you move, make sure to set up your utilities, such as electricity, gas, water, and internet, at your new home. You don't want to arrive at your new place only to find out that you have no electricity or running water. Additionally, it's a good idea to change your address with the post office, banks, and any other important institutions ahead of time, so your mail and bills will be forwarded to your new address. Finally, make sure to pack a box of essential items that you'll need right away when you arrive at your new home, such as toiletries, bedding, and a change of clothes. This will save you the hassle of having to unpack everything right away and make your first night in your new home much more comfortable.
We're Happy to Help
Moving can be overwhelming, but with a little planning and preparation, you can make your move a success. By following these tips and taking the time to select a reputable moving company, declutter and downsize your belongings, and prepare for your new home, you'll be well on your way to a stress-free move. Remember, the key to a successful move is to start early and stay organized. So, grab your checklist, take a deep breath, and get ready for a new adventure. And if you need help along the way, don't hesitate to reach out to United Regions Van Lines. Happy moving!