Tips for Moving to a New State: What You Need to Know
Moving to a new state can be an exciting but daunting experience, with many things to consider and plan for before the big day. From choosing the right moving company to packing your belongings efficiently, there are many steps you can take to ensure a smooth and stress-free move. In this article, we'll provide some helpful tips and tricks to help you make the most of your move to a new state. Whether you're moving for work, family, or just a change of scenery, these tips will help you prepare for the journey ahead and settle into your new home with ease.
Here are ten tips to help you make a smooth trip to a new home and a new state.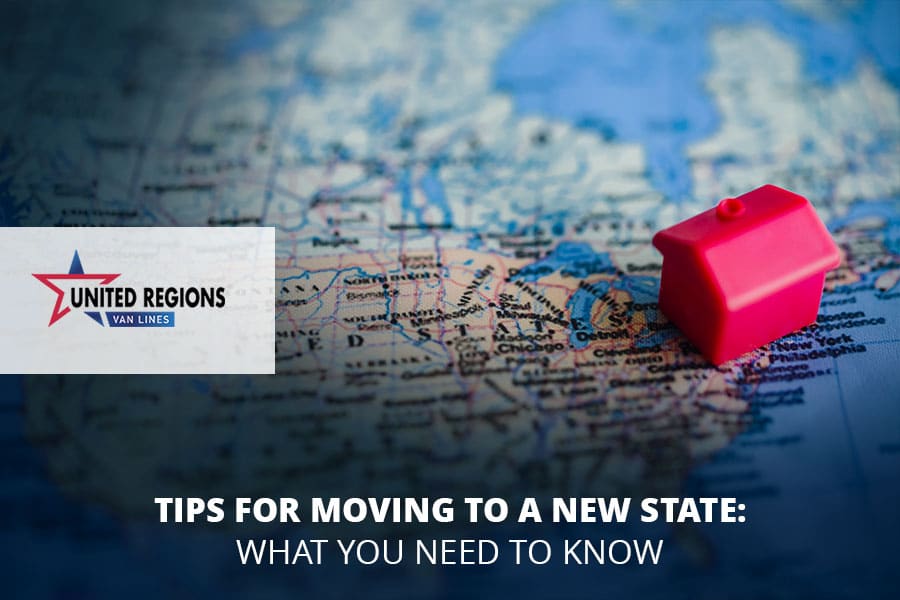 Planning Your Move
Start planning early: As mentioned before, it's important to start planning your move to a new state as early as possible. This will give you enough time to research your new state, find a suitable neighborhood, and look for a reliable moving company. It would help if you also created a checklist of tasks you need to complete before the move to stay organized.
Navigating the Unknown
Research your new state: Before moving to a new state, you should research the area you'll be living in. Look for information about the cost of living, schools, transportation, and local laws and regulations. This will help you prepare for your new life and make the transition smoother.

Choose the right long-distance moving company: Choosing the right moving company is crucial for a successful move. You should research several moving companies and compare their prices, services, and customer reviews. Make sure the long-distance moving company is licensed and insured, and ask for a written estimate before hiring them.

Declutter and organize your belongings: Before you start packing, go through your belongings and donate, sell, or dispose of anything you don't want to bring with you. This will not only reduce the amount of stuff you need to move, but it will also save you time and money.
The Final Countdown
Pack your belongings efficiently: Start by gathering all the necessary packing supplies, such as boxes, tape, bubble wrap, and packing paper. Then, pack room by room and label each box with its contents and the room it belongs in. This will not only make a move easier but also help prevent damage to your belongings during transit.

Notify important contacts of your move: Before you move, make sure to notify important contacts of your change of address. This will ensure that you don't miss any important mail or payments and help you avoid any potential issues down the line.

Prepare for the move-in day: Moving day can be chaotic, so it's important to prepare ahead of time. Make sure to confirm the details with your moving company, including the arrival time and any special requirements. Pack a bag with essentials like toiletries, a change of clothes, and any important documents or electronics. This will make the move-in day less stressful and help you settle into your new home more quickly.
From Utilities to Community
Take care of your utilities and services: Before you move, make sure to contact your utility companies and service providers to cancel or transfer your services. This includes electricity, gas, water, internet, cable, and phone services. You should also check if there are any deposits you need to retrieve or if you need to pay any outstanding bills.

Get to know your new community:
Moving to a new state can be daunting, but getting to know your new community can make the transition easier. In addition, you can research the best places to shop, eat, and explore in your new state to make the most of your new surroundings.
Settle into your new home: Finally, take some time to settle into your new home and make it your own. Unpack your belongings, decorate your space, and organize your new life. This can include finding a new doctor, dentist, and other service providers. You can also explore new hobbies and activities and create new routines that fit your new lifestyle.
Ready to Move?
Moving to a new state can be a daunting task, but with the right preparation and planning, it can be a smooth and stress-free experience. By following the ten tips outlined above, you can minimize the challenges of moving and ensure a successful transition to your new state. If you're planning a move, consider United Regions Van Lines for your moving and storage needs. Contact us.