How Are Long-Distance Moves Calculated?
Moving cross-country is a big step, and it's one that many people make every year. Whether it's because they're moving to be closer to family or they've been offered a dream job on the other side of the country, moving long distance is something people do all the time.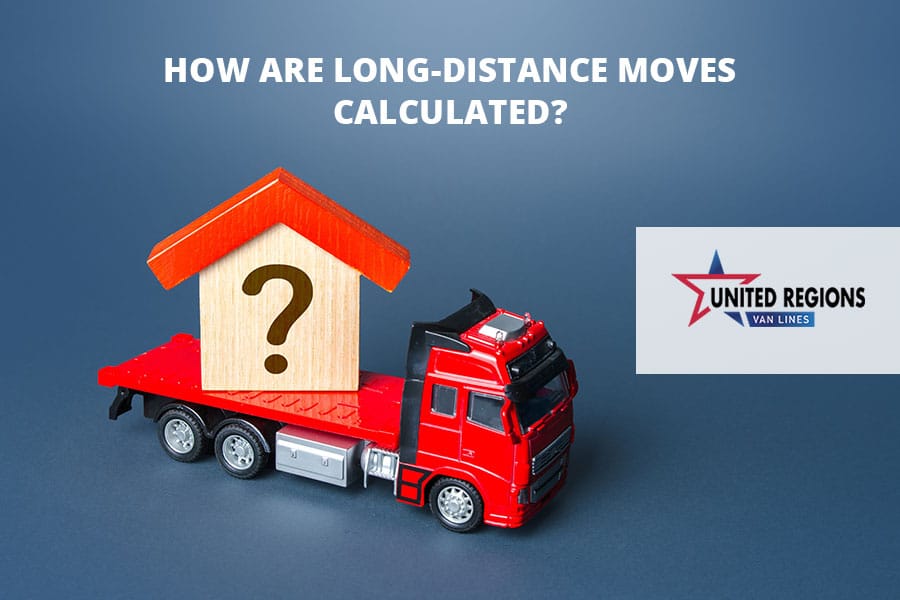 But how do movers generally calculate long-distance moves? 
Here are the factors that will affect the calculation of your long-distance move.
Consider How Much Stuff You Need to Move
How are long-distance moves calculated? If you're moving because you've decided to leave everything behind and start fresh in a new city, the cost of your move will be less than if you take most of your possessions with you. However, if you have lots of furniture and appliances that need to be transported across state lines, the cost of your long-distance move can add up fast!
How Many People It Will Take To Move Your Stuff
The more stuff you have, the more people it will take to move it. People with many boxes and lots of furniture may require a team of movers—and the cost will go up accordingly. This is why hiring professional movers is important. A professional team will charge you a reasonable price and use their experience and knowledge to get the job done as quickly and efficiently as possible. 
The cost of gasoline will vary depending on your total cost. The price of gas is included as a separate charge in the moving company's cost estimate so you can see how much it will cost you.
Since gas and the size of the truck required to carry your valuables will vary, additional truck and gas costs can add at least $100 to your moving cost. 
Special Objects
Special items include anything bulky and/or heavy that isn't a standard household item—think pianos, chandeliers, safes, antiques, and other one-of-a-kind items. Some items may require specialized third-party services to disassemble and pack up. Moving companies like United Regions Van Lines can help you identify appropriate vendors with its network of trusted referrals.  
These items can be costly to move long-distance so you should budget for them when planning your move.
Storage Costs While in Transit
If you're moving long-distance, chances are you'll have some stuff that needs to be stored while the rest of your belongings are moved from point A to point B. This can be expensive if you don't research ahead of time and prepare for it financially.

Additional Fees
Remember that there can be additional costs associated with your move.
Packing services: If you want movers to pack your belongings,

the service will entail additional fees

. But if it's only a short trip and not worth paying extra, most people prefer doing the packing themselves.

Last-minute changes or additions: If you make last-minute changes or additions to your inventory, such as adding more boxes or packing materials, the cost of your move could increase. To avoid this, stay organized and plan ahead!

Liability insurance:

Moving companies are covered by their own liability insurance which provides protection for common and general incidents, however, it doesn't provide absolute coverage. It's worth noting that some home insurance policies provide additional coverage with some of them even covering moving costs.

 
The Bottom Line
If you're considering moving cross-country, we hope this blog has given you an idea of the costs associated with the process.
Moving is a significant and exciting step. At United Regions Van Lines, we do our best to ensure that our customers feel prepared and confident about relocating no matter where they're going. Visit our website or call our toll-free number, (877) 770-1707, to learn more.