How Does Long-Distance Moving Work?
Long-distance moving is a big deal. It's not just about packing up all your stuff and getting them to the other side of the country—it's about taking your whole life with you and ensuring that everything is ready when you arrive at your new home.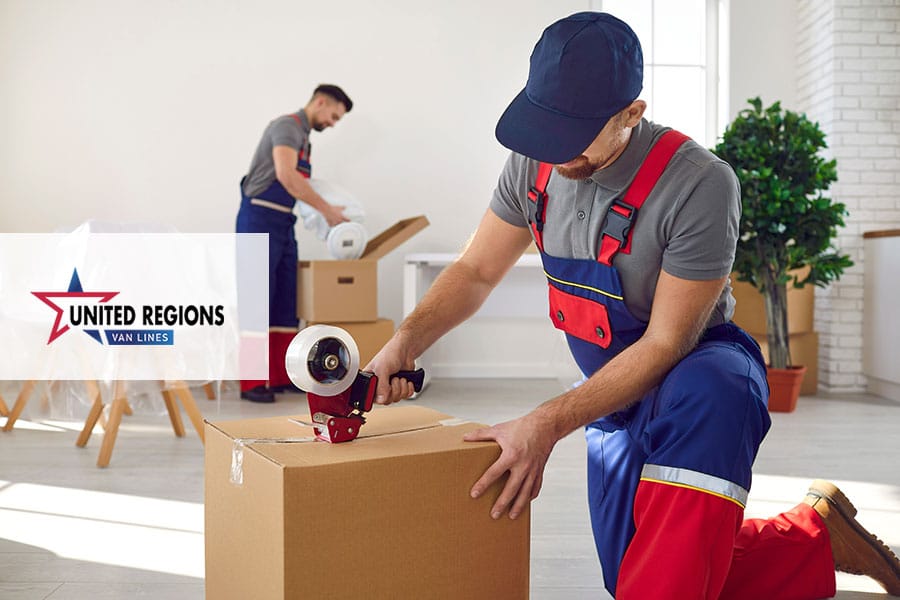 It's hard enough when you're only moving from one room in your house to another. However, moving across state lines can be overwhelming.
Long-distance moving is a process that takes some time and planning, but it can also be a little easier. In this post, we'll take a closer look at how does long-distance moving work and how to ensure that yours goes smoothly.
What Do Cross-country Movers Do?
Cross-country movers get your stuff from one side of the country to another.
They'll pack up your boxes, load them on a truck, and unload them at your new home. Some moving companies like United Regions Van Lines offer unpacking services as well but it is an additional service that's available for an extra cost. If you're looking to cut down on expenses, you may want to do the unpacking yourself since the price is usually quite expensive.  
How Much Does It Cost To Move From One State to Another?
One of the main concerns when it comes to how long-distance moving works is how much it will cost you. The cost of your move will depend on a few factors:
How much stuff do you have? The more furniture and goods you have, the more time you'll spend packing and unpacking them. The more time that goes into the process, the more it'll cost.

How far away is your new home from your old one? Moving from one side of town to another is much less expensive than moving

across state lines. This is because the distance between your old and new home is a major factor that influences your moving costs

.

The company that's helping with your move. Some companies charge by volume (how much space something takes up), while others charge by weight (how heavy an item is). Some companies charge by labor hours (the number of hours it takes to complete a task), while others charge by square foot (how many square feet of floor space they cover). And some companies charge per item!
How Do I Plan for a Cross-country Move?
Long-distance moves are stressful, but they don't have to be. If you need to relocate to a new home across the country, there are plenty of things you can do to ensure your move goes smoothly and efficiently.
Develop a System
Moving long distance is a lot of work. It's also exhausting and stressful, which can make it hard to focus on the task at hand—getting everything packed up and shipped off to your new location. 
To make sure you don't miss anything important or forget something important, try developing a system that makes it easier for you to check off all the things on your packing list.
Keep an Inventory of Your Things
Keep an inventory of your things so you don't miss anything when your items arrive at your new home. If there's something sentimental like family heirlooms or artwork, consider hiring professional movers who specialize in packing fragile items like these.
Get Professional Help
Next, get professional help! This can come in the form of professional movers who will take care of all the heavy lifting for you so that you don't have to lift a finger.
Create a Schedule
Once you've got all that set up, create a schedule and stick to it! You'll be glad later when you see how far along you are and how everything is in order simply by following your plan.
Wrapping Up
Moving cross-country is a big decision. That's why it's critical to hire a reputable moving company that will care for your things like they were their own. United Regions Van Lines provides long-distance moving services throughout the United States. We can help you with your move no matter where you're headed. 
Visit our website or give us a call at (877) 770-1707. Wherever you need us, that's where we'll be!